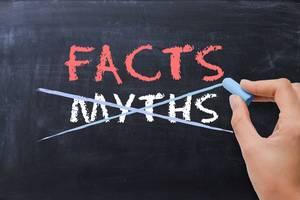 Nearly everyone has debts, and while some may be able to manage these issues successfully, others may have experienced significant financial difficulties that have affected their ability to repay what is owed while also addressing their ongoing living expenses. People in this situation may be regularly receiving calls or letters from creditors, and they may be worried that they could lose their home or other property, face lawsuits, or have their bank accounts seized or their wages garnished. Unfortunately, many people are hesitant to consider bankruptcy in these cases due to some common misconceptions about this form of debt relief. By understanding when bankruptcy may be used and the processes that are followed, a debtor can determine whether this option is right for them.
Busting Bankruptcy Myths
Some common misconceptions about bankruptcy include:
Myth: Bankruptcy is mostly used by people who have been irresponsible with money - There are a multitude of reasons why people experience overwhelming debt, and in many cases, these situations occur unexpectedly with little or no chance to prepare. In fact, the majority of bankruptcy cases involve medical debt. Even if a person has insurance, a serious illness or major injury can result in massive medical bills that a family may have no chance of paying. An unexpected layoff or other issues that affect a person's income can also lead to significant financial difficulties, making it hard for a family to pay bills. Everyone has the right to file for bankruptcy and receive relief from their debts, and there should be no shame in seeking out help when a family struggles with financial problems.

...