How Much Does Bankruptcy Cost?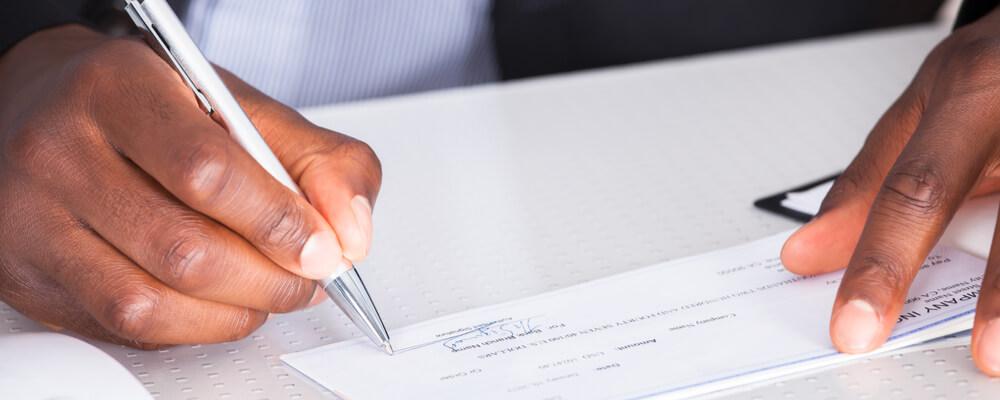 United States Attorneys Helping Debtors Understand Expenses Involved in the Bankruptcy Process
Those who are considering bankruptcy will usually be looking for relief from debt due to their inability to make ongoing payments while also covering their daily living expenses. Bankruptcy can provide debtors with the ability to eliminate debts or consolidate debts into an affordable repayment plan, helping them achieve financial stability. However, the bankruptcy process itself involves a variety of costs, and debtors will need to be aware of the expenses they may be required to pay as they move forward with filing for bankruptcy and addressing the debts they owe.
Costs Involved in Bankruptcy
A consumer bankruptcy in which an individual or family pursues the discharge of their debt through Chapter 7 or debt consolidation through Chapter 13 will usually involve the following expenses:
Court costs

- Filing fees will usually apply to any petition filed in court, and there may be other administrative expenses involved in a case. In most cases, the filing fees and court costs of Chapter 7 or Chapter 13 bankruptcy are between $300 and $400. If a debtor is unable to pay these costs, they may be able to set up a payment plan, or those with a low income may be able to have these costs waived. To qualify for a waiver of filing fees, a household's income must be less than 150% of the federal poverty level.

Credit counseling - Debtors are required to complete a credit counseling course before filing for bankruptcy, and they must complete a debtor education course before debts can be discharged. While the fees for these courses can vary, the maximum fee that can be charged for each course is $50.
Attorney's fees - Debtors will want to work with an attorney to ensure they meet all requirements and file all paperwork correctly throughout the bankruptcy process. In many cases, a lawyer will charge a flat fee for the services provided during bankruptcy, although in more complicated cases, they may charge an hourly rate for the work performed. Typically, attorney's fees for a Chapter 7 bankruptcy will range from $1,000 to $3,500. Since Chapter 13 bankruptcies are more complex, attorneys' fees usually range from $2,500 to $6,000.
Other expenses - Those who are filing for Chapter 7 bankruptcy should be aware that they may be required to turn over some of their property or assets. While some assets are covered by exemptions, non-exempt assets may be seized and liquidated to repay creditors. This can result in additional expenses, especially if a debtor is required to surrender some of the balance of a bank account, a vehicle, or other valuable property. Other expenses that may be involved in the bankruptcy process include the costs of printing and mailing financial documents or bankruptcy forms, fees for filing any amendments to a bankruptcy petition, and travel costs or loss of income when attending a creditors' meeting or other court appearances.
The costs involved in a business bankruptcy will often be higher than in a consumer bankruptcy because these cases are more complex, and they will usually require debtors to remain in contact with creditors as they create and implement a reorganization plan. In addition to working with an attorney, businesses may also need to employ accountants or other financial experts throughout the bankruptcy process.
Contact a U.S. Bankruptcy Lawyer
The costs involved in the bankruptcy process can seem high, especially for those who are already struggling to cover their ongoing expenses. However, hiring a qualified bankruptcy attorney will pay off in the long run. A skilled lawyer can ensure that debtors meet all legal requirements when filing their bankruptcy petition and any other necessary forms or documents. They can help avoid any issues that could prolong or complicate the bankruptcy process, allowing debtors to receive debt relief as quickly and efficiently as possible.