What Is the Bankruptcy Process?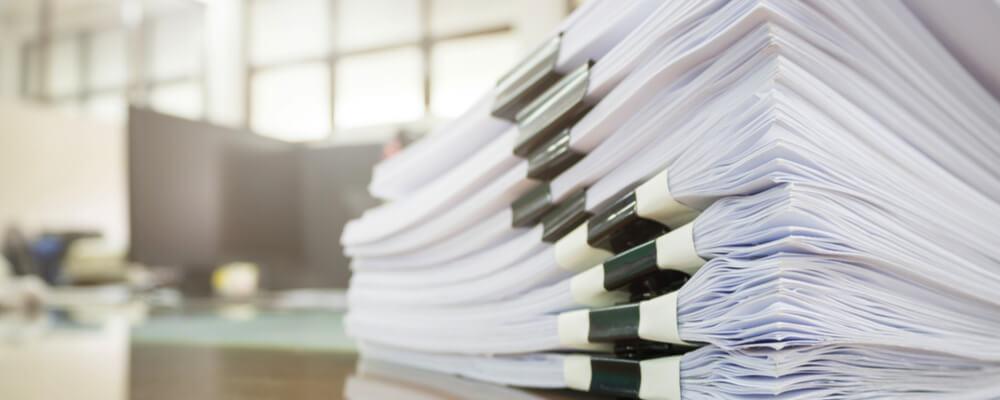 United States Lawyers Helping Clients Understand the Steps of Filing for Bankruptcy
Dealing with debt can be incredibly stressful. Those who have large debts may not only struggle to make payments while covering their ongoing living expenses, but they may also face creditor harassment in the form of constant phone calls or letters, as well as the foreclosure of their home or the repossession of a vehicle or other property. Fortunately, bankruptcy can be a good way to deal with debts, but it is also a complicated process, and debtors may be unsure about how to get started, what information they will need to provide, and what steps they will need to take during their case. By working with an experienced bankruptcy attorney, debtors can be sure they are following the correct procedures that will allow them to live in a financially stable manner.
Understanding the Bankruptcy Process
While there are many financial issues that will need to be dealt with during a consumer bankruptcy, the process is often fairly straightforward. Business bankruptcies are usually more complex, since they will involve a reorganization of a company's structure and assets, and a business will usually need to work closely with an attorney and various financial advisors throughout the process. An individual or family that is pursuing bankruptcy will usually follow the following steps:
Prepare financial documentation

- Debtors will need to compile all relevant financial information about the debts they owe, the income they earn, and the assets they own. Listing the creditors, account numbers, and total amounts owed for all debts will ensure that these debts can be handled correctly during the bankruptcy process. Debtors will also need to list all of the property they own, including physical items and financial assets, while also providing the value of each of these assets. They will also want to describe the income they have earned over the past few years, as well as their regular expenses, and this will determine the amount of disposable income they have available to repay debts. All of this information can help determine the

type of bankruptcy

to pursue or whether other

alternatives to bankruptcy

may be a preferable option.

Credit counseling - Within six months before a debtor files for bankruptcy, they must take a credit counseling course from an agency that has been approved by the U.S. Bankruptcy Trustee program. During this course, a counselor will review a debtor's financial information and budget and help the debtor understand whether bankruptcy would be beneficial or whether other alternatives are available. After finishing this course, a debtor will receive a certificate of completion that will be filed along with other bankruptcy paperwork.
File a bankruptcy petition - The legal process of bankruptcy begins when the debtor files a petition for bankruptcy with their local bankruptcy court. This petition will state whether the debtor is pursuing Chapter 7 or Chapter 13 bankruptcy. Once the case begins, the court will place an automatic stay on legal proceedings related to the debts owed, which will require all collection actions by creditors to cease, including credit card lawsuits, wage garnishment, or foreclosure proceedings.
Creditors' meeting- The debtor will be required to attend a meeting of creditors, which will take place about four to six weeks after they file their bankruptcy petition. This is known as the "341 meeting" because it is defined in Section 341 of the U.S. Bankruptcy Code. At this meeting, the trustee appointed to the case will verify the debtor's financial information and determine whether the case can proceed. While representatives from creditors may attend this meeting and object to debts being discharged under Chapter 7 or a repayment plan created through Chapter 13, this rarely occurs.
Debtor education - Within two months after the 341 meeting, a debtor must take a second educational course. This course is meant to help the debtor understand how they can maintain financial security and avoid debt in the future. Debtors will be required to file a certificate of completion for this course before their debts can be discharged.
Debt discharge - A Chapter 7 bankruptcy case will usually be completed around 60 to 90 days after the 341 meeting. If the debtor owns any non-exempt assets, these may be turned over and liquidated. The debtor may also need to reaffirm any secured debts for property they wish to keep, such as a home or a car. Once the case is completed, all of the debtor's unsecured debts will be discharged. In a Chapter 13 bankruptcy case, debts will be consolidated into a repayment plan, and the debtor will usually start making payments under this plan 30 days after they file their bankruptcy petition. A repayment plan will last for three to five years, and when all payments have been made, any remaining unsecured debts in the plan will be discharged.
Contact a U.S. Bankruptcy Attorney
To ensure success during the bankruptcy process, debtors will want to work with a bankruptcy lawyer. A skilled and experienced attorney can advise debtors of their options, ensure that all paperwork is filed correctly, and address any issues that may arise during the bankruptcy process. By working with a legal advocate, debtors can avoid complications and complete the process of discharging or consolidating their debts as quickly and efficiently as possible.