What Are the Options for a Homeowner Who Is Facing Foreclosure?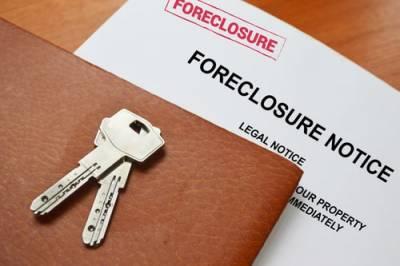 For anyone who owns a home, the possibility of foreclosure may be a concern. A homeowner who experiences financial difficulties such as the loss of a job may be unable to make mortgage payments. Late payments may result in fees and penalties, and a homeowner may struggle to make up what is owed while continuing to make ongoing payments and covering other expenses. When a loan is in default, a lender may begin foreclosure proceedings, and this could result in the loss of the home. In these situations, homeowners will need to understand their options and determine the best ways to proceed.
Bankruptcy and Other Foreclosure Defense Options
In many cases, filing for bankruptcy is a good first step that will stop a lender from proceeding with a foreclosure. After a bankruptcy petition is filed, a "stay" will automatically be put in place by the bankruptcy court that will force creditors to cease all debt collection actions, including foreclosure proceedings, repossession of property, or wage garnishment. The debtor can then determine whether Chapter 7 or Chapter 13 bankruptcy will allow them to eliminate certain debts, become current on their mortgage, and avoid the loss of their home.
As an alternative to bankruptcy, a homeowner may be able to contact their mortgage lender and determine whether loan modifications may be made. Depending on the debtor's circumstances, a lender may agree to a forbearance in which a person may not be required to make payments for a certain period of time, and these payments may be added on to the end of the loan. A lender may agree to add the missed payments and fees to the principal of the loan (known as "capitalization of arrears"), or other adjustments may be made, such as lowering the interest rate. By reaching agreements with a lender, a homeowner may be able to find affordable solutions that will allow them to continue making mortgage payments and avoid foreclosure.
If a debtor will be unable to continue owning their home due to financial difficulties that make it impossible to make ongoing mortgage payments, they may have options that will allow them to minimize their losses and avoid ongoing difficulties. If the value of the home is less than what is owed on the mortgage, a person may be able to complete a short sale. In other cases, a debtor may agree to a consent foreclosure or a deed in lieu of foreclosure in which they will voluntarily turn over ownership of the home to the lender. These options may allow a debtor to avoid a deficiency judgment in which the lender will attempt to collect any amounts that are still owed after taking possession of the home and selling it through an auction.
Contact a U.S. Foreclosure Defense Lawyer
Debtors who are concerned about the potential loss of their home will need to work with an experienced lawyer to determine their best options. A United States bankruptcy and foreclosure attorney can provide guidance in these matters, helping a debtor understand their rights and the steps they can take to receive relief from their debts and regain financial stability.
Sources:
https://www.investopedia.com/terms/f/foreclosure.asp
https://www.investopedia.com/terms/r/real-estate-short-sale.asp
https://www.rocketmortgage.com/learn/loan-modification-vs-refinance
FIND AN ATTORNEY
Enter Your Name, City, or Zip Code to Find Qualified Bankruptcy Lawyers Near You