What You Need to Know When Preparing to File for Bankruptcy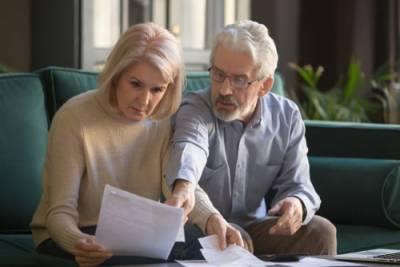 Filing for bankruptcy can be a difficult and overwhelming decision. While nobody wants to be in this situation, there are many cases where debts become overwhelming and impossible to repay due to unforeseen circumstances. Rather than living with this burden indefinitely, struggling to make payments every month, and worrying about constant calls from creditors and the possibility of losing property, a family can benefit by receiving relief from their debts through Chapter 7 or Chapter 13 bankruptcy. However, it is important to understand the bankruptcy process and the steps that will need to be followed before, during, and after filing. Here is what you need to know as you prepare for bankruptcy:
Understand Your Options
Before filing for bankruptcy, it is important to understand all of your options. There are two types of personal bankruptcy that individuals or married couples can pursue: Chapter 7 and Chapter 13. A Chapter 7 bankruptcy involves liquidating assets in order to pay off creditors, while a Chapter 13 bankruptcy reorganizes debt into a manageable payment plan over a three-to-five-year period. In many cases, Chapter 7 is the preferred option, since it will allow for a relatively quick discharge of debts, and most of the time, debtors will be able to use exemptions to avoid the loss of most or all of their assets. However, Chapter 13 may be a better option for debtors who do not pass the means test to qualify for Chapter 7 or for those who wish to maintain ownership of their home after catching up on mortgage payments. Depending on your individual circumstances, one type of bankruptcy may be the better option, and you can speak with an experienced attorney who can help you decide which type of bankruptcy is best for you.
Gather Your Documents and Information
It is important to have all the necessary documents ready before filing for bankruptcy. Having all of this information readily available will help make the process go more smoothly. Documents that you may need to compile include:
Your most recently filed tax return - It is also a good idea to have copies of other tax returns from the last few years. If you have not filed a tax return in any previous years, or if you file another tax return during your bankruptcy case, you will be required to provide copies of these tax returns.

Proof of income - While you will be required to provide evidence of any income you received in the 60 days before filing for bankruptcy, it is a good idea to gather pay stubs for at least the last six months.

Bank account statements - These documents may be used to determine the assets and financial resources that are available to you, as well as whether any recent transfers you have made will affect your ability to complete your bankruptcy.

Documentation of debts - These may include credit card statements, loan documents, or any other documents that detail the amounts you owe, whether you have missed any payments, whether fees or penalties apply, etc.

Other relevant documents - These may include legal documents related to any lawsuits you are involved in and any other financial documents that may provide information about the assets you own.
Consult With a United States Bankruptcy Attorney
Filing for bankruptcy can be a complicated process, so it is highly recommended that you consult with an attorney who regularly assists clients in this area of law. An experienced U.S. bankruptcy lawyer can answer any questions you may have about the process, identify any concerns that may affect your case, and ensure that all forms are prepared and filed correctly. Additionally, they can represent you in court and address any complications that may arise during your case, including assisting with negotiations with creditors if necessary. Your lawyer can provide invaluable advice throughout the entire process and ensure that everything is done correctly. With the help of an attorney, you can make sure your rights and interests will be protected and that you will be able to discharge your debts and move on to a financially stable future.
Sources:
https://www.uscourts.gov/services-forms/bankruptcy/bankruptcy-basics/chapter-7-bankruptcy-basics
https://www.uscourts.gov/services-forms/bankruptcy/bankruptcy-basics/chapter-13-bankruptcy-basics
FIND AN ATTORNEY
Enter Your Name, City, or Zip Code to Find Qualified Bankruptcy Lawyers Near You