United States Bankruptcy Attorneys for Creditor Harassment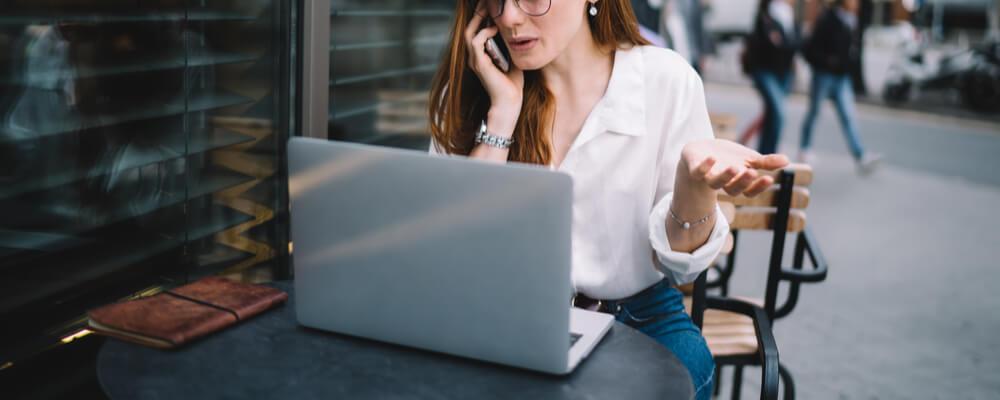 Legal Options for Stopping Debt Collection Phone Calls, Repossession, Lawsuits, and Wage Garnishment
Those who have significant debt will often have to deal with creditors and collection agencies. When debts go unpaid, creditors will usually do whatever they can to recover the money owed. Bill collectors and collection agencies may contact a debtor to inform them of unpaid debts and the consequences they may face if they do not make payments, and the methods they use to attempt to collect payments can sometimes go over the line and become harassment. Fortunately, debtors have options for addressing these issues, and a bankruptcy attorney can help them understand their rights and the steps they can take.
Types of Collection Actions
Creditors will usually begin the collections process by contacting a debtor to inform them of their unpaid debts. They may do so through phone calls or letters that will let the debtor know about the amount that is past due and their options for making payments. Delinquent payments will also be reported to credit bureaus, and this will usually result in a decreased credit score for the debtor.
If outstanding debts continue to go unpaid, creditors may take legal action to recover the money owed. In some cases, they may pursue a lawsuit against the debtor, and a judgment in the creditor's favor will often result in the debtor's wages being garnished to pay the debts owed. If a debtor owes tax debts, the IRS may be able to garnish their wages without the need to pursue a lawsuit. For debts that are secured with collateral, a creditor may take action to repossess property, such as by initiating foreclosure proceedings against a debtor's house.
Bankruptcy Protections and Other Legal Options
Debtors can put a halt to collection actions by filing for bankruptcy. After filing, an automatic stay will go into effect, prohibiting creditors from attempting to collect debts owed. This automatic stay will apply to wage garnishment, foreclosure proceedings, or any form of contact in which a creditor seeks payment from the debtor. Creditors will be notified of a bankruptcy filing, and if they continue to attempt to collect debts, the debtor can notify the court, and the creditor may face penalties for willful violations of the automatic stay.
There are restrictions on the methods that creditors can use to collect debts, and debtors may be able to take action to stop creditor harassment even without filing for bankruptcy. Creditors cannot contact debtors repeatedly or at unreasonable times, and they cannot make threats of violence or claim that a debtor will go to prison if they do not pay the amount owed. In addition, creditors cannot contact third parties such as family members or employers, except for the purpose of verifying a debtor's location or contact information.
A debtor can send a written request asking a creditor to stop contacting them, and the creditor will then be required to cease all communications, except to inform the debtor of legal action, such as the intent to file a civil lawsuit to collect the debt. If a creditor continues to contact a debtor to collect debts after receiving this type of notice, or if a creditor commits any other illegal acts, a debtor can file a complaint with the Federal Trade Commission, and in some cases, a debtor may be able to pursue a civil lawsuit against the debtor and recover compensation for any damages they experienced because of the harassment.
Contact a U.S. Bankruptcy and Creditor Harassment Lawyer
Debtors who are experiencing harassment from creditors will want to work with a skilled bankruptcy attorney to determine their legal options. A lawyer can help a debtor understand how bankruptcy can help them discharge or consolidate their debts, and ensure that any illegal actions by creditors are addressed properly. An attorney can also help a debtor determine whether to pursue alternatives to bankruptcy, such as negotiating settlements with creditors to repay some of the debts owed and stop any further collection actions.