How Are Student Loans Addressed in Bankruptcy?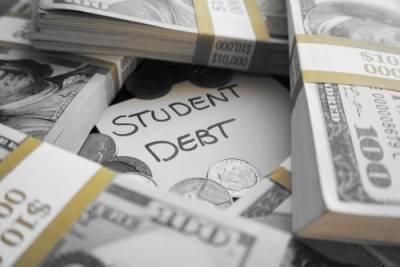 Making ongoing payments to pay off debts is a reality for most Americans. For those who struggle to make these payments or are unable to do so while covering their own living expenses, consumer bankruptcy can provide some relief and allow them to receive a fresh start. While many types of debts can be discharged through bankruptcy, there are rules about how these debts are addressed, and the elimination of certain types of debts may not be possible. Student loans, which are an issue for millions of Americans, are notoriously difficult to discharge. Those who are concerned about their ability to repay these loans will want to understand how they are handled during bankruptcy and how the laws may soon be changing.
The "Undue Hardship" Rule for Discharging Student Loans
Nearly all student loans are either provided through federal programs or are backed by the federal government. These loans generally cannot be eliminated through bankruptcy in most cases. To discharge student loans, a person must prove that repaying the loans would lead to "undue hardship." This is a difficult standard to meet, especially since bankruptcy courts do not always agree on the definition of undue hardship. Typically, to prove undue hardship, a person will need to provide evidence showing that:
They have made efforts to pay off a student loan in the past.

If they are required to continue making payments on a student loan, they will not have enough money left over to provide for their minimal living expenses.

The hardship that results from the requirement to repay the student loan will continue for most of the term of the loan.
Demonstrating undue hardship can be difficult or impossible for many debtors, and this means that most people who file for bankruptcy are not able to discharge these loans. Instead, a debtor may be able to work with a lender to adjust the terms of a student loan and find ways to make affordable ongoing payments. Bankruptcy may also allow them to discharge other debts, providing them with the means to make payments on student loans and cover other expenses.
Potential Changes to Bankruptcy Laws Related to Student Loans
Fortunately for those who have student loans and worry that there is no end in sight, changes may be on the horizon. A bill known as the FRESH START Through Bankruptcy Act was recently introduced in the U.S. Senate. If this law is passed, it would allow people to discharge student loans through bankruptcy after a waiting period of 10 years. For student loans that are less than 10 years old, the existing undue hardship standard will still apply. This bill was co-sponsored by Dick Durbin, a Democrat from Illinois, and John Cornyn, a Republican from Texas. Since the bill has bipartisan support, it is more likely to be passed, giving many people with student loans the opportunity to eliminate these debts.
Contact a United States Bankruptcy Lawyer for Student Loans
Those who have student loans and other debts that have affected their financial stability have a variety of options. By working with a U.S. bankruptcy attorney, they can determine whether they will be able to demonstrate that student loans have caused undue hardship, or they may be able to discharge other debts and ensure that they will have the means to support themselves in the future.
Sources:
https://studentaid.gov/manage-loans/forgiveness-cancellation/bankruptcy
https://www.forbes.com/sites/zackfriedman/2021/08/12/student-loan-cancellation-through-bankruptcy-more-likely-than-wide-scale-student-loan-forgiveness-if-congress-passes-this-new-bill/?sh=5b33e9327b5b
https://www.durbin.senate.gov/newsroom/press-releases/durbin-cornyn-introduce-new-bipartisan-bill-to-allow-federal-student-loan-borrowers-to-discharge-loans-in-bankruptcy
FIND AN ATTORNEY
Enter Your Name, City, or Zip Code to Find Qualified Bankruptcy Lawyers Near You