U.S. Chapter 7 Bankruptcy Attorneys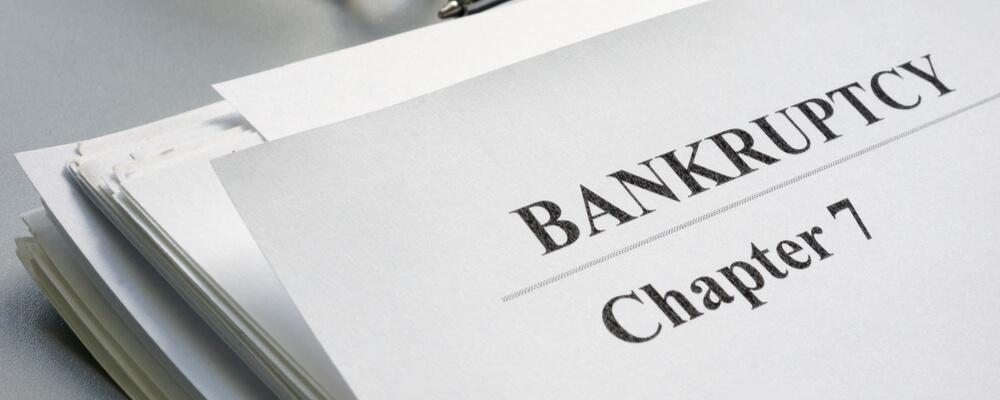 Get Legal Help With Liquidation Bankruptcy Throughout the United States
Debt is a significant issue affecting many people in the United States. Individuals or families may encounter financial struggles related to unexpected medical bills, the loss of a job, or costly home or vehicle repairs, and this can cause them to miss payments on the debts they owe in favor of paying for necessities and other ongoing expenses. For those who are unable to repay their debts, bankruptcy may be an option that will allow them to either eliminate the debts they owe or become current on their payments. Chapter 7 bankruptcy is one option that is commonly pursued by debtors since it allows for the discharge of a person's outstanding debts.
Understanding Chapter 7 Bankruptcy
A Chapter 7 bankruptcy is often referred to as a "liquidation bankruptcy," since it will require a person to turn over certain assets that will be used to pay back as much of their outstanding debts as possible. To qualify for Chapter 7 bankruptcy, a person must pass a means test that will review their income and expenses and determine whether or not they have enough disposable income to repay some of their debts. Debtors will also be required to receive credit counseling before their bankruptcy can be completed. Those who do not qualify for Chapter 7 bankruptcy may be able to pursue Chapter 13 bankruptcy as an alternative.
While Chapter 7 bankruptcy requires a person's assets to be liquidated, some assets will be exempt from liquidation. Federal laws define the bankruptcy process, but each state has its own laws regarding what types of assets are exempt. These exemptions may include:
Homestead exemption

- A person may be able to exclude a certain amount of the equity in their home. If the equity they own is higher than the exemption amount, their home may be sold during the bankruptcy process, and they will receive funds in the amount of the applicable homestead exemption.

Vehicle exemption - Motor vehicles up to a certain value may be exempt from liquidation, although if payments are not made on an auto loan, a creditor may repossess the vehicle.

Public benefits - These may include unemployment benefits, veteran's benefits, or Social Security payments and disability benefits.
Personal property - Certain types of belongings, such as clothing, household items, and tools of a person's trade, will typically be exempt, with limits for the amount of exemptions that can be claimed. A "wildcard" exemption will usually be available for property that does not fall into other categories or exceeds the exemption limits.
Typically, a married couple who is filing for bankruptcy together can double the amount of the exemptions they may claim.
Once a person's non-exempt assets have been liquidated, their outstanding debts will be discharged, and they will be released from the obligation to repay these debts. Debts that are dischargeable through Chapter 7 bankruptcy include credit card balances, personal loans, medical debts, and unpaid utility bills. Certain types of debts cannot be discharged, including tax debts, student loans, fees or penalties imposed by a court, personal injury judgments for drunk driving accidents, and past-due child support.
Contact a United States Chapter 7 Bankruptcy Lawyer
Those who are struggling with debt will want to work with an experienced bankruptcy attorney to determine their best options. A skilled lawyer can review a person's financial situation and determine which type of bankruptcy they may qualify for or whether they may be able to pursue other alternatives to bankruptcy, such as negotiating loan modifications with creditors. An attorney can ensure that all procedures are followed correctly during the bankruptcy process, allowing debtors to receive the fresh start they need.