Bankruptcy and Foreclosure Protections for People Affected by COVID-19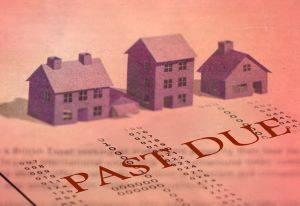 While many Americans struggle with debt even in the best of times, the COVID-19 pandemic has created a crisis that has affected millions of people and families. Job losses and other financial issues have made it difficult or impossible for many people to pay their ongoing expenses, putting them at risk of foreclosure or eviction. In addition to financial problems, this may also lead to significant safety issues, since being forced out of a home would likely increase the chances of family members becoming infected and suffering serious health problems. Fortunately, the federal government has taken action to protect families in these circumstances, including providing options for addressing mounting debts through bankruptcy.
Foreclosure Moratoriums and Mortgage Forbearances
When the coronavirus pandemic began to reach crisis levels in 2020, the federal government placed a moratorium on foreclosures, and as the crisis has continued, this moratorium has been extended several times. Most recently, President Joe Biden issued an executive order extending the moratorium at least through March 31, 2021. This moratorium applies to mortgages on single-family homes that are insured by the Federal Housing Administration (FHA).
In addition to prohibiting lenders from beginning or proceeding with foreclosures while the moratorium is in effect, the Department of Housing and Urban Development (HUD) has also required lenders to provide forbearances to borrowers who have experienced financial hardship due to COVID-19. This will allow borrowers to defer mortgage payments for up to six months, and if necessary, borrowers can request an extension and receive an additional six-month forbearance.
Bankruptcy Options
While homeowners may be able to temporarily defer mortgage payments, they will need to pay the amount due at the end of their forbearance period, and if they are unable to make a lump-sum payment, they may face foreclosure once the moratorium has been lifted. Fortunately, the Consolidated Appropriations Act (CAA), which was passed by the U.S. Congress at the end of December 2020, made some changes to the bankruptcy laws to address this issue.
If a debtor had previously filed for Chapter 13 bankruptcy, they may modify their repayment plan to include mortgage payments that were deferred during their period of forbearance. Typically, failure to make mortgage payments during a Chapter 13 repayment plan will disqualify a person from discharging the debts included in their plan. However, the CAA allows a discharge to be granted if a debtor has defaulted on three or fewer mortgage payments because of financial hardships related to COVID-19. These provisions will remain in effect through December 27, 2021.
Contact a United States Bankruptcy Lawyer
While most homeowners are currently protected against foreclosure, those who wish to keep their homes after the COVID-19 crisis is over will need to determine how to become current on their payments. Filing for bankruptcy may allow a person or family to address their debts while also providing them with the ability to make ongoing mortgage payments and keep their homes. An experienced bankruptcy attorney can help debtors understand their best options and ensure that the correct steps are followed during the bankruptcy process.
Sources:
https://www.hud.gov/press/press_releases_media_advisories/HUD_No_21_008
https://www.congress.gov/bill/116th-congress/house-bill/1158/text
FIND AN ATTORNEY
Enter Your Name, City, or Zip Code to Find Qualified Bankruptcy Lawyers Near You